Proceeds of the day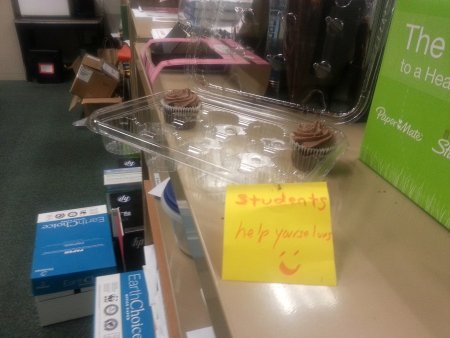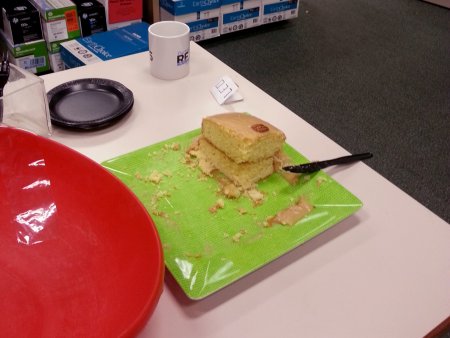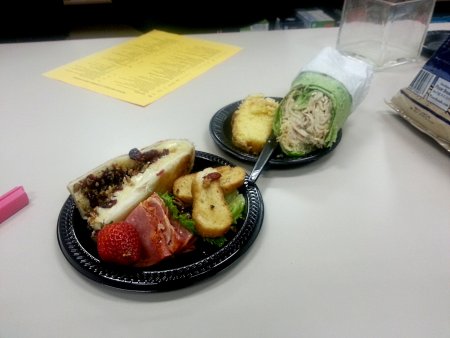 At the Reference Desk (actually in the workroom):
OMG! 'Students Help Yourselves'? So unfair! What about us starving non-students? Strike! Strike!
Then I turn to the table and see this wonderful home-made cake!
Then a student brings over a burrito from some event just outside the library! At the same time, someone from Access Services says they've got a bunch of trays from yet another event and could I help clear them out? Are you kidding? Here's a picture of the final haul. It's too much!