On HTML5, CSS3 & Human Evolution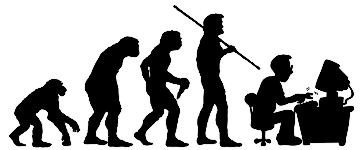 Went to sleep looking at new web template; Woke up noticing that one of the div's (i.e. sections) wasn't aligning properly; Reached over to laptop near bed and right-clicked for 'inspect element with Firebug', got information about the styling markup.
And then I thought: Is this what one million years of evolution has brought us to?