Beginning of Fall Quarter 2011 at DePaul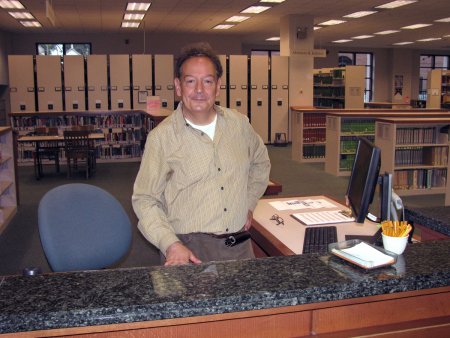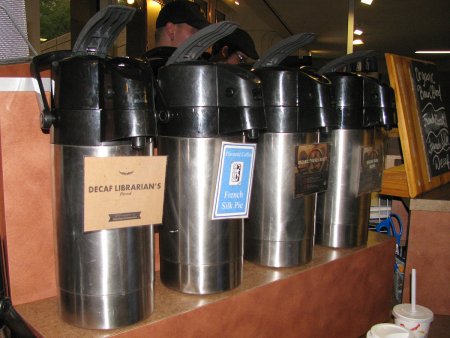 Picture of Your's Truly at the Ref Desk on my first day for Fall Quarter 2011. Lots of questions about whether we have textbooks for classes (generally we don't). Plus to add to the excitement, our Chat Reference pooped out for a couple of hours.
Last but not least, Are These Fighting Words? -- a shot of the flavors available at the Bean Coffee Stand at DePaul including the (controversial) "Decaf Librarian's Blend".