Move In Day at DePaul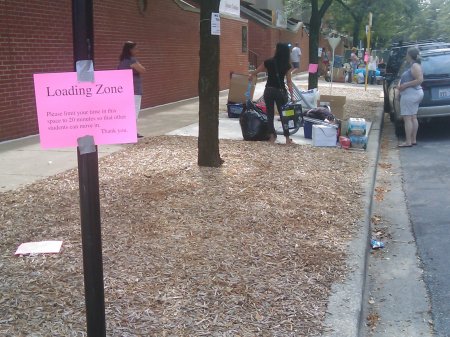 Actually I think it's move-in weekend. The quarter doesn't start till next Tuesday but people are moving in already. I saw one guy with this huge large-screen tv maybe 5' x 6' that probably cost a fortune in the 1990s. It's strange to think he's moving that monster into his dorm.
P.S. The sign says,
'LOADING ZONE: Please limit your time in this space to 20 minutes so that other students can move in. Thank you."