Give Me a Chicago Butt - Or No Butt at All!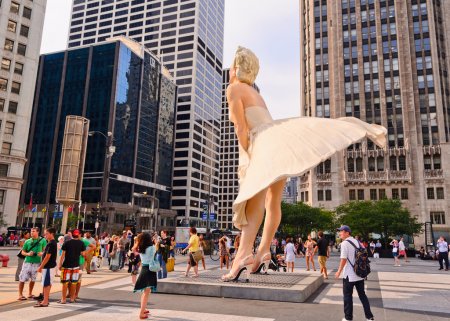 You know, when we look up the dress of a 26-foot statue in the middle of downtown, we have every right to expect the butt we see there to scream, 'Chicago' from cheek to cheek.
So if they ever do this again, I suggest they use Mrs. O'Leary maybe or Oprah Winfrey -- clad of course in nothing but a bra and girdle. That way they'll have someone with connections to Chicago (finally) while still appealing to boys in 5th grade.
UPDATE (9/1/2011): Rated No. 1 in "Top 10 Places With Bad Public Art" from VirtualTourist.com.
Photo by Flickr user niXerKG used under a Creative Commons license