Library BoF on Tues. 1:30p-3p (3/8), Location TBA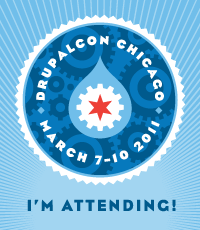 Okay (in the words of WNYC's Brian Lehrer) after an Informal, Unofficial, Thoroughly Unscientific Availability Poll, it seems like most people can make it to a Library BoF on Tuesday 1:30p-3:00p (3/8).
That takes care of time.
As to location, the instructions say: "You'll be able to sign up to schedule rooms and timeslots at the conference. If you are constrained to a particular time you will want to get your requests up early!"
http://chicago2011.drupal.org/news/get-together-birds-feather-drupalcon-...
I'll try to get there on Sunday and sign us up for a room. I'm not too worried since we're in a section of town where there are meeting places galore.
Will get back with location.
P.S. On maybe Wednesday after 6pm... if anyone wants to go to Gino's East (Superior St. just east of Michigan Ave) which is close by and famous for Chicago's Deep Dish pizza -- just email me.
Looking forward to seeing all of you -- ok, at least the ones coming to Chi-town!