Reference Fail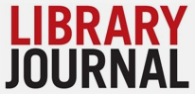 Library Journal's got an article getting a lot of attention by Jean Costello with the provocative title, "Why I Don't Use Libraries for Reference Anymore".
In it she discusses problems getting library material she's looking for -- most recently references to articles discussing the poem, "Do Not Go Gentle into That Good Night" by Dylan Thomas.
It's hard to figure out what actually happened in her interaction with various library staff and resources but this comment got me wondering:
"The available databases proved poor references. Author and title searches of Gale's Contemporary Literary Criticism returned 141 articles with tangential mentions; the results were totally irrelevant."
Huh? Searching simply by title of poem, I found several entries in Gale's that would be helpful including a rather lengthy 5-page excerpt examining both the poem and its context taken from a piece originally published in "Papers on Language & Literature" (1994).
That's for starters. Then of course the most obvious next place to look without even having to think about it would be 'MLA' where you could search by 'Primary Subject Work' and find a couple of excellent results.
The important thing to point out is that this is precisely the kind of content that's guaranteed NOT to be available to someone who's decided 'not to use libraries for reference anymore'. I'd say the problem is failing to train the user -- in this case the author -- in what to look for and in what kind of expectations she should bring to the process.
Personally I would have stepped her through a couple of the resources, gone through some of the results, maybe emailed her a thing or two -- and then sent her on her way to the Computer Lab to see if she could do some of this on her own.
UPDATE: In comments, the author wrote this in response to a couple of my suggestions:
"Thanks for the reference, Leo. Librarians from across the country have emailed me citations and I'm grateful that so many people have taken the time to do research and outreach on my behalf. This really affirms my faith and commitment to libraries and the profession. We have all the right stuff going for us — so let's keep advocating for systems to better match users and library resources! Thanks again."