Early Voting - Election 2010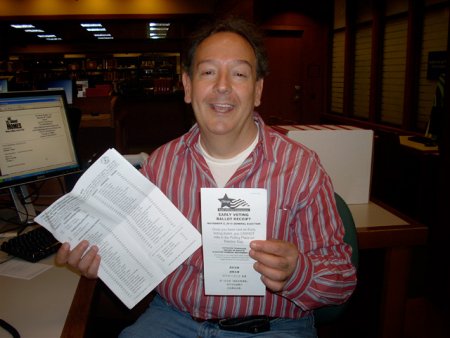 I love Early Voting. The polling place is just across the street from the DePaul Library. It used to be I had to head out to the County Building downtown.
There was a steady stream of people though nothing like the crowd last time round (i.e. Nov. 2008). The list of judges to vote for was a huge confusing pain in the butt. It's amazing that anyone ever thought this way of choosing judges ever made sense. We should end it now.