Illinois Library Association Conference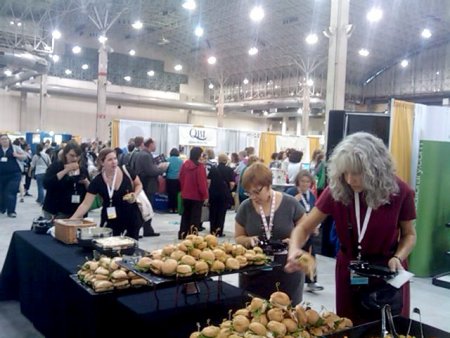 I was at the ILA Conference for a short sweep through the exhibits on Wednesday. The two chief attractions (at least for me) were 1) Free pass for the exhibits and 2) Free lunchtime buffet (pictured above).
While munching down on my small mountain of roast beef and turkey sandwiches, I went from exhibitor to exhibitor, admiring the eminently cute, "ScanPro 2000" (pictured below) and picking up, from one of the State Librarian tables, a free copy of "At Home with Illinois Governors : a Social history of the Illinois Executive Mansion, 1855-2003" (thank you, Jesse White).