Is the New York Times in Love with Apple?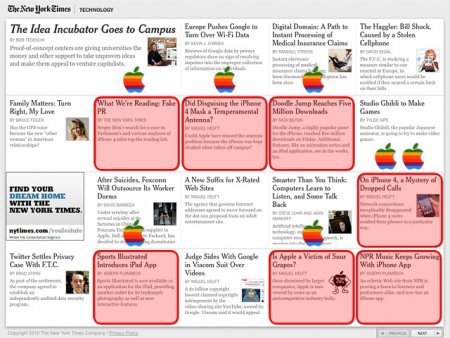 Is the New York Times in love with Apple? Or did they just not have anything better to write about this week? Here's the first screen of today's 'Technology Section' in their neat 'Skimmer' format (larger image here).
Of the 18 articles on the first screen, 7 are about either the iPhone, the iPad or a commentary on whether Apple's getting too big for its breeches.
And that's okay but maybe for the sake of accuracy they should rename the thing the "Half Apple Section"?