2010 UIC Richard J. Daley Urban Forum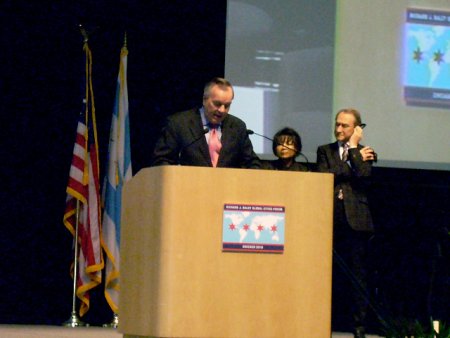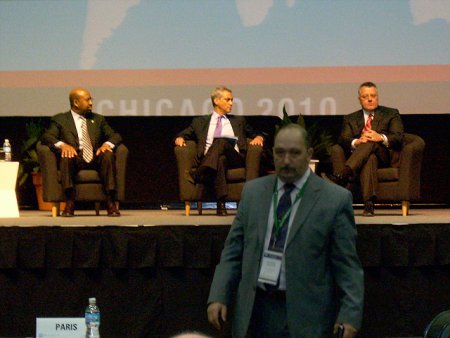 The annual UIC Urban Forum took place today. Mayor Daley spoke at the opener and then took part in one of the panel discussions later on. Obama Chief of Staff Rahm Emanuel also was there -- participating in a lively discussion along with Philadelphia Mayor Michael Nutter, Motorola CEO Greg Brown and moderator Judy Woodruff.
Discussion at these things tends to lead to platitudes ("collaboration", "shared resources" -- and considering the venue -- "more support for education"). My favorite moment came when Woodruff went on and on about people's "anger" and Rahm pointed out that it might have something to do with the economic situation. "But why does the press focus on it then," Woodruff asked. Rahm looked at her and smiled: "that's the subject for another panel".*
__
* Quoted from memory.