Happy Birthday Photoshop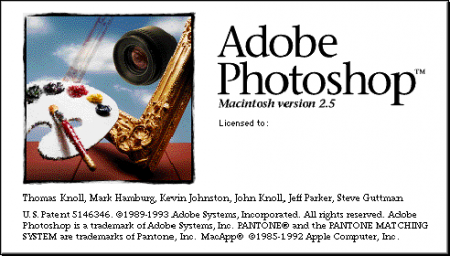 The irreplaceable Adobe Photoshop is celebrating its 20th Anniversary today.
I started using it way back in the early to mid 90s -- back before layers were introduced. I distinctly remember it was version 2.5. What I can't remember is how I managed back then since layers which came out with Version 3.0, totally changed how people work with the program.
For quickie things nowadays I use Fireworks but for anything serious, Photoshop is still my main squeeze.