Bereavement Notice: Harvey the Reference Plant RIP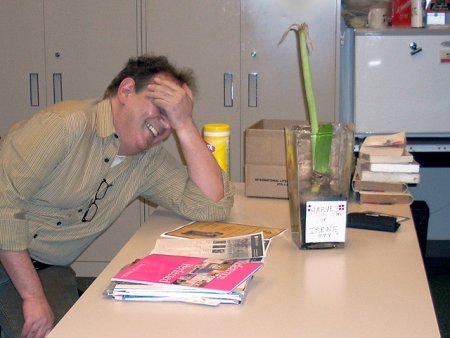 It is with great sadness that we have learned of the sudden death of Harvey the Reference Plant on February 13th, age 2 weeks. In Harvey's brief association with us, he brightened up the Reference Desk in ways that more puny (and apparently cheaper) plants just couldn't match. We send our condolences to the entire plant world and have reconciled ourselves to the fact that a replacement, in the form of a new bouquet, is on its way.
UPDATE: Stop the presses -- apparently Harvey is not dead! He's a 'bulb' plant and all we have to do is wrap him up and wait till he blooms again. It's a miracle.