Where the Action is: Smartphones & Netbooks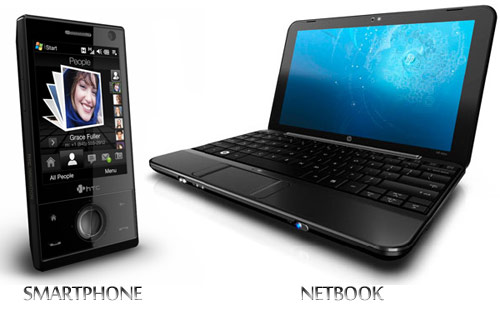 Enough already with the fetishism about eReaders! It's the market for Smartphones and Netbooks that's advancing in leaps and bounds.
Shipments of netbooks have gone up 103% (Engadget) and while they're nowhere close to equaling sales of more traditional laptops, both of these devices are about to be left in the dust by smartphone sales (InformationWeek).
The question from a library perspective is how to accommodate a clear consumer preference for devices like this. That's where the focus should be. That's why when faced with two distribution methods, one relying on a netbook/smartphone or one relying on a library-issued ebook, it probably would make sense to choose the former.