Ugh, Dreamweaver Upgrade Borks my Site Settings, Gives Me Something to Be Thankful for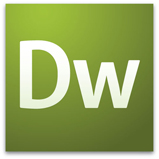 There must have been another copy of the site settings (from like say, 2005) that Dreamweaver grabbed when I upgraded from the admittedly ancient Dreamweaver 8 to a still shamefully retro CS3*.
There still were a number of sites in the "Manage sites" window which is why I didn't notice right away. Then when I started looking for anything I'd done in the past 2 years -- MPOW, a couple of other sites I'm working on -- denada. I had wiped them.
Thank God for TimeMachine. I was able to export the site settings from the deleted old version and then import them into the new version.
This Thankgiving I'm thankful for TimeMachine.
_____
* And no jokes about the version -- I'm just waiting for CS5 like the rest of humanity.