German Day in Chicago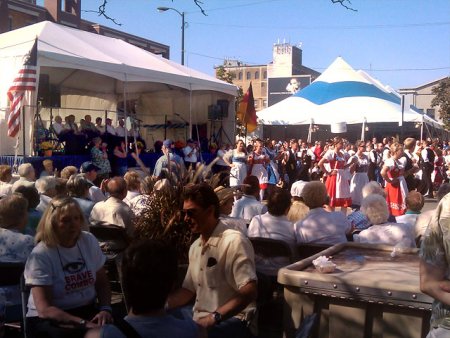 Over the weekend, we went to German Day in Lincoln Square in Chicago. I've been going to this thing since I was old enough to slip into a pair of lederhosen (obligatory photo of Leo as a toddler with the first Mayor Daley).
The music and entertainment have remained consistent down through the ages. Oddly enough, the only music I heard when I was actually in Deutschland in the mid-to-late Eighties was punk and electronica. So these annual events in Chicago are almost my only exposure to the um-pa-pa way of life. Anyway, a good time was had by all.