Chicagoland Drupal Library BoF - Fri. 9/25, 2pm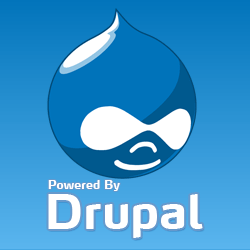 We'll be having our Chicagoland Drupal Library BoF on Friday, Sept. 25, 2pm-4pm at the Offices of the Metropolitan Library System (224 S. Michigan) in Chicago.
Cost is free but we need people to register at:
http://www.librarylearning.info/events/?eventID=5356
The Chicagoland Drupal4Lib BoF is an opportunity for librarians to get together and discuss how they use (or would like to use) Drupal in a library context. We'll ask people to present projects they're working on and we'll field questions on problems and approaches to implementing Drupal. All levels of knowledge from expert to beginner are welcome.
Chicagoland Drupal4Lib BoF Sept 25, 2009
Agenda
Introductions & Welcome
Round Robin of Participants
Tell us your name and your experience or interest in Drupal.
Discussion of Websites & Projects
Round-robin of projects people are working on or would like to be working on.
Leo on Publication Workflows.
Book or Resource of the Month
Has anyone come across a new book or website on Drupal that was helpful? This is inspired by my reading of the new O'Reilly book 'Using Drupal'.
Module of the Month
Content migration, import, and export
Drupal Group: http://groups.drupal.org/content-migration-import-and-export
Amazing Table: http://groups.drupal.org/node/21338
Migrating to Drupal (Handbook): http://drupal.org/handbook/migrating
Future Events
Chicagoland BoF - OPPL 12/7/09 9:30-12