Can a Book be "Not Charged"?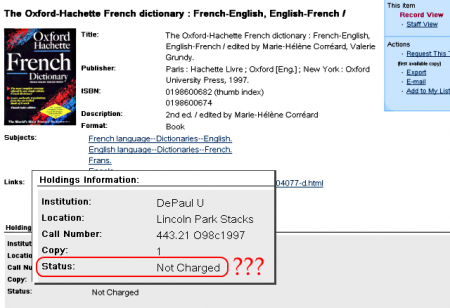 I'm just coming to grips with the recent upgrade to "Version 7" of the Voyager Book Catalog at DePaul.
I love the use of facets to limit search results but I really wonder if they're going to stick with the status "Not Charged" for books available and on the shelf. It's probably not what most people think when they're headed to the stacks.