Congressional Campaign Site: DebbieHalvorson.com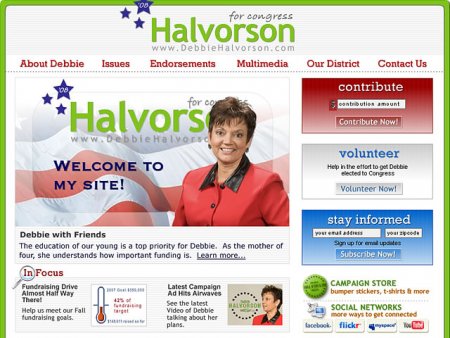 I'm still kind of knocked out -- been working 24/7 on this for several weeks. That said, I'm pleased to announce the availability online of DebbieHalvorson.com.
Debbie's running for Congress in the 11th CD of Illinois.
The site is fully automated using Drupal for content management. Campaign staff can add images to any content type (eg. press release, blog post, etc.) They can also designate any post as "spotlight" for the 'In Focus' section on the front page.
Even the main slideshow which is meant to present broad campaign themes, can be changed simply by uploading new images to the site. Resizing is done automatically.
All in all, I'm pretty happy with the results.