Hallmark of Failed Technology: Sony Memory Stick Walkman (NW-MS7)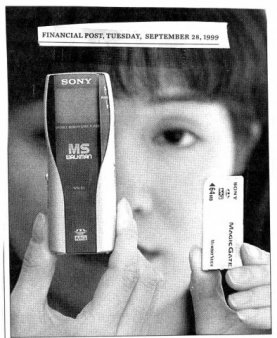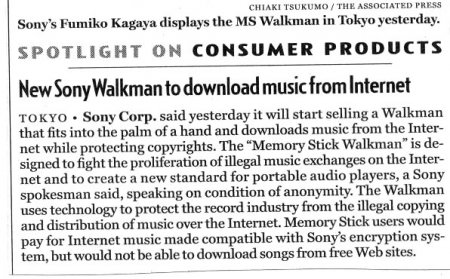 Sony launched this unit amid much fanfare and expectations on the auspicious occasion of the 20th anniversary of the Walkman. Forget the iPod, which didn't even exist at this point, this player was supposed to be the successor to the fabled Walkman. Unfortunately because it only played Sony's proprietary format and showed more innovation in Digital Rights Management than features, it never got off the ground.
Sony showed it hadn't learned anything when four years later it released the Network Walkman NW-HD1, its 'iPod Killer' that also failed to gain any market acceptance.