Frank Rich and John Calloway at the Chicago Public Library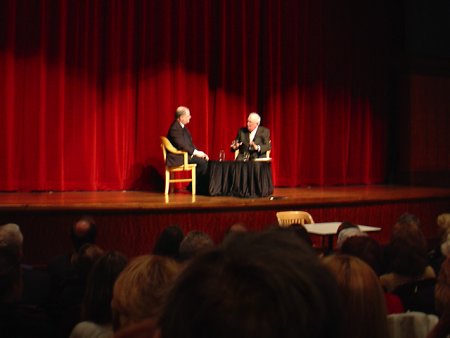 Not exactly the best shot of Frank Rich (left) being interviewed by John Galloway but I figured if I used my flash, they'd hussle me out of there.
Anyway the interview took place at the Harold Washington Center and was the final event in the city-wide "One Book, One Chicago Event" Program.
The book this year was The Crucible by Arthur Miller. Rich talked about the play (he never saw a great production), about his personal encounters with Arthur Miller (two interviews) and how this related to our post 9-11 world.
Needless to say, it was standing room only.