The Gift to Be Simple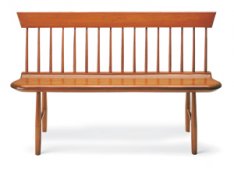 It had to happen. First there was the period of experimentation on the Web. Websites were meant to be "explored" we were told -- even the more mundane ones. When that didn't seem to work out, the pendulum swung the other way in favor of clean and simple design. The search screen of Google comes to mind.
Now the question is, are we experiencing a backlash to the backlash?
First, there's the article by noted design theorist Don Norman entitled, 'Simplicity Is Highly Overrated', which concludes:

Yes, we want simplicity, but we don't want to give up any of those cool features. Simplicity is highly overrated.
Next we have Joel on Software arguing that simplicity "will not work as a good long term strategy". I'm reminded of the librarian discussing his new website who said users only understood the search box on every page when there were three search boxes to choose from.
Don Norman asks us rhetorically,
"Haven't you ever compared two products side by side, comparing the features of each, preferring the one that did more? Why shame on you, you are behaving, well, behaving like a normal person.
I admit it. I'm looking for a phone at the moment that does everything but light up the driveway when I get home. I love features as much as the next guy.
But it's important to realize a simple fact: people want the features but they don't want the complexity. Furthermore, they'll prove extremely reluctant to try out a site, if in order to accomplish their goals they've got to master every feature on the thing. If this weren't the case, 'Advance Search' would be the first stop of even our most neophyte users.