New 'CensorFree' Option Now Offered by Telcos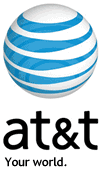 [Spoof based on the latest attempts at censorship by telco giants AT&T & Verizon]
CensorFree™ allows you to send and receive communications free of any interference on our part!
You can now communicate with whomever you like about whatever you like, unencumbered by our normal restrictions -- for the low introductory price of $9.99 a month*! With CensorFree™, you can:
Avoid our normal vetting process as to what we consider "decent" and "appropriate".
Speak your mind without us jamming or otherwise altering your content.
Receive timely notification when we forward your material warrant-free to Federal authorities.
Eligibility and Requirements
Caller and recipient must both subscribe to CensorFree™ -- otherwise the service only works in one direction.
Caller and recipient must both be 18 years or older and agree to our "Telco Declaration of Personal Moral Probity".
Contract lasts till caller and recipient are deceased and/or billing information becomes unavailable.
Restrictions
CensorFree™ supports text-messaging, web-surfing and email communication. We cannot promise that it will include any service or combination of services that we may offer in the future.
__
* Federal and State taxes along with other fees and assessments not included.