iPhone Frenzy Hits North Side of Chicago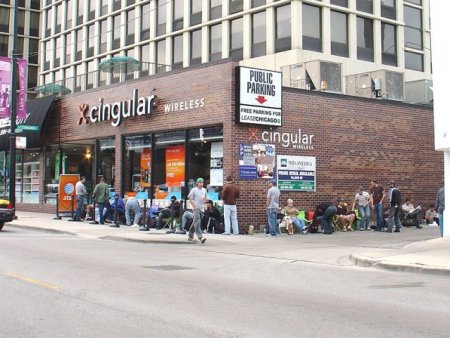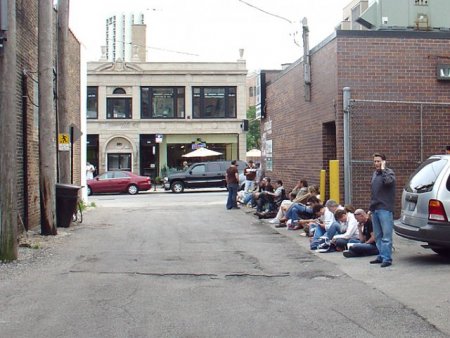 I was studiously trying to avoid any mention of the iPhone today. I'm at home putting the finishing touches on a site for work. Anyway, I ducked out for a chicken and baguette and what do I see? A line around the local AT&T/Cingular store with people waiting for the new contraption!
This is the North Side of Chicago. We're not even close to Downtown. Still there was a line starting at the front of the store and going around the corner into the alley (bottom photo). The guy at the head of the line said the phones were expected by 6pm.