Library Websites by Google Map on LibSite.org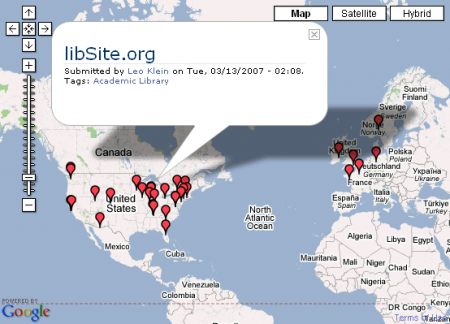 Social Mapping has come to LibSite.org! All library websites listed on LibSite.org will be laid out according to location using a modified version of Google Maps.
You can see the map by going here...
Not all sites have been converted and the mapping still needs a bit of work, but the basic function is up and running.
The addition of social mapping reflects one of the primary goals of LibSite which is not simply to list library websites but to organized them in multiple ways as far as our current technology will allow. More info here...