Podcasts on Drupal by Lullabot Hit 40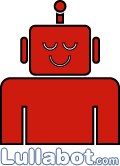 Lullabot.com celebrated their 40th Podcast appropriately enough by listing "Top 40 Projects" associated with Drupal.
Lullabot.com is a Drupal shop and if you're interested in getting into the thick of this content management system, these Podcasts are a lot of help. You can access all of their "broadcasts" by going to their Podcast page...