The Pots of Leo Klein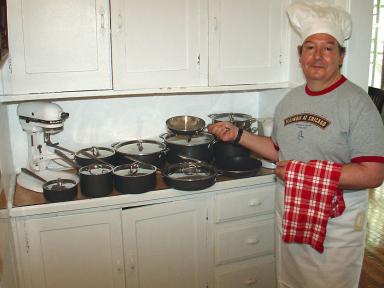 The Pots of Leo Klein: I knew there was a reason why I started this site: it's to show off my collection of All-Clad LTD pots!
Matt over at Signal vs. Noise wanted "Cookware advice" and that got me started! I see he went in for All-Clad Stainless but mon cher, it's LTD that separates the men from the boys!
You can't pull me out of a department store the moment I see these babies on the shelf. When I depart from this life (hopefully no time soon) I want them buried with me!