Depaul University 'Library All-Star' Award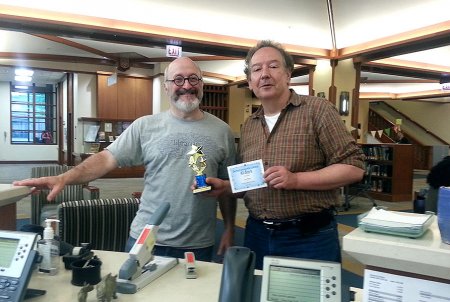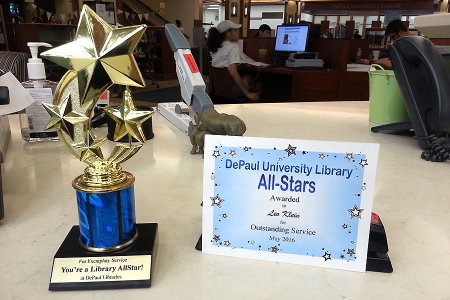 University Librarian Scott Walker biked over with the "Library All-Star" Award for me on Saturday. Thanks, everyone!
From the Awards page:
The Library AllStars award seeks to acknowledge and celebrate particular instances of exemplary service, where a staff member has gone the extra mile, made a big difference, saved the day, or made an especially significant and positive impact in some specific way -- whether that's something they did internally for the library organization, or directly with one or more colleagues, or through the provision of service to anyone in our library user community.