iPhoney -- Your Virtual iPhone for Free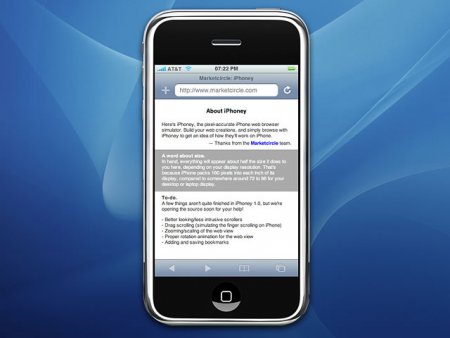 As a personal contribution to iPhone-mania, I'd like to present 'iPhoney' -- a software program (mac only) that gives you "pixel-accurate" views of how your site would look on a real iPhone (if you had one). This may be of slight consolation to those of you who'd rather have the unit itself but hey, iPhoney is free for the downloading!
Meanwhile in other mobile news, you can also try out your website in Operamini's new online Simulator.